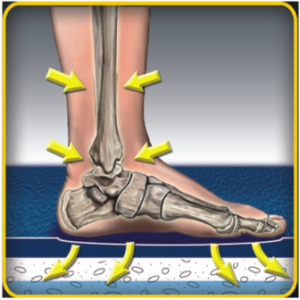 Athletes going for the gold can compete with more peace of mind on Graboplast's PVC Mega flooring, which earned INOVYN's Gold Award for Responsible Care. Its three layers of PVC foam provide better protection by dampening the impact, especially for lighter-weight athletes.
"We are very proud of winning gold at the INOVYN awards. The Mega sports floor product offers maximum joint protection for athletes, and more importantly young athletes," said Rudy Halasz, Business Unit Manager at Graboplast's Flooring Solutions.
"Winning gold at the INOVYN Awards places our product as the market leader for excellent quality, innovation and safety in sports flooring,"
Rudy said.
That flooring is crucial to the longevity of the athletes themselves. Landing hard on a surface can cause injuries with insufficient impact protection. Graboplast's special foam system "flexibly transforms the resulting energy and transmits it to the ground, thus protecting the athlete's skeletal system," Rudy explains.
"This is especially important for those lower-weight athletes, as in order to activate the protective functions, they need to achieve deformation of the foam system," he adds. That's where the three layers of PVC foam are critical to make that happen.