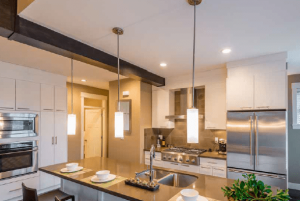 Saving your furniture from cats and kids – or your exhibition from wear and tear – doesn't mean you need to put on the plastic covers or put up with stodgy, sturdy design. Serica has developed anti-scratch and anti-fingerprint technology in solid colours or wood finish.
"That silky finish gives a "wow" effect both to the touch and to the eye," says Francesco Talamonti, Product Manager at Alfatherm. "It's a giant leap forward in super matte technology and offers new possibilities in design."
Up to now, super matte has been used with only solid colours, but Serica goes beyond that.
The 3D membrane pressing or 2D flat lamination and thermo-formability give designers much more leeway and flexibility, with profile wrapping for five-piece doors. That can produce coverings for furniture in homes, stores, offices, exhibits and special projects.
It's also easily repaired with "thermo-healing" of micro scratches with a simple iron, Talamonti says.
Check out the video demo.