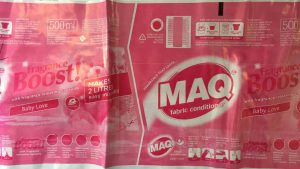 As one of India's oldest and largest PVC manufacturers, Caprihans India has built its expertise over seven decades, making a wide range of PVC films, both flexible and rigid, as well as corrugated propylene sheets. One recent innovation is cutting scrap to boost efficiency and sustainability.
The scrap and waste reductions are achieved both during and after production, says Gourishanker Jha, Caprihans' R&D General Manager.
"We produce rigid film by the calendaring process," Gourishanker says. "Initially we were getting a higher percentage of scrap in producing the film, and we worked hard to reduce that."
Through different plant modifications, including material, methods and labour, the scrap generation could be reduced to 4.5% of the total, down from 6%. That means a 25% reduction in the total scrap.
It's one of the latest innovations devised by Caprihans' R&D lab, approved by India's Department for Scientific & Industrial Research, or DSIR. The R&D team concentrates on value upgrades, new variants, cost reduction and productivity improvements for its customers.