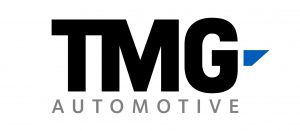 Some may call them "character lines," but for those who'd like to avoid cracks appearing on older auto interiors, TMG Automotive has developed a hybrid of TPU and PVC without external adhesives, calling it PVU.
"The main challenge was finding compatibility between polymers and interlayer adhesion," says Elisabete de Pinho, R&D Manager at TMG Automotive. "This shows the approach for future materials is one of collaboration, not only between companies and competences, but also between polymer families."
Upgrading PVC's properties helped ensure long-term durability, "That made it more suitable for high-end usage in auto interiors like car seats, even in the most demanding – even punishing – applications," Elisabete says.
TMG Automotive has been in the business of flexible polymer interiors for over 50 years, complying with environmental protection and safety standards. Aiming at carbon neutrality by 2050, TMG focuses on the efficient use of resources.