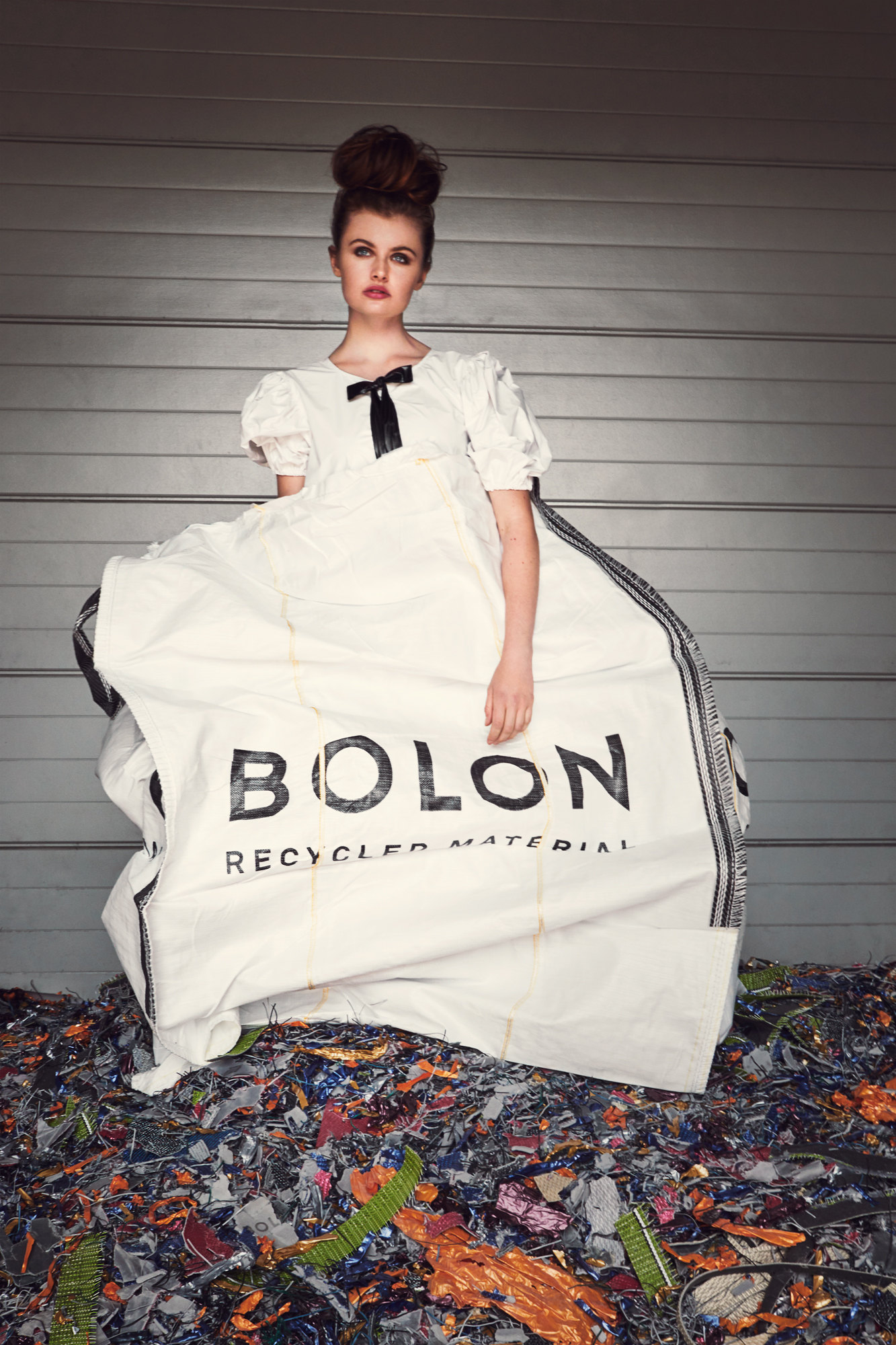 Bolon has been pushing the envelope with stylish PVC floor coverings for decades, including creations by Jean Nouvel Design. And they're eco-minded, including end-of-life material from their own recycling plant.
"Each generation has made its mark: our grandfather with his idea of weaving offcuts into rugs, our father with his innovative mindset, and Annica and I with one foot in fashion and one foot in design," says Marie Eklund CEO and owner at Bolon.
Bolon flooring contains PVC plastic as polymer, chalk as filling and non-hazardous additives. They also produce it with construction plastic. "This type of durable plastic can also be found in long-lived objects such as car interiors and buildings," says Håkan Nordin, Head of Sustainability at Bolon, a GreenTag certified company.
With its machine suppliers, Bolon built its recycling plant to repurpose its own scrap as well as from its suppliers. "They need to have the same high standards as we do – phthalate-free, approved additives and low emissions," Håkan says.
"Our climate impact has decreased by 35% since 2018, due mostly by our increased recycling volumes," says Håkan. More details on Bolon's sustainable actions in videos here, here and here.
"My dream is for future generations to be able to hold their heads high when looking back at today's Bolon and say: They did it! They created long-term sustainable design floors," says Marie.