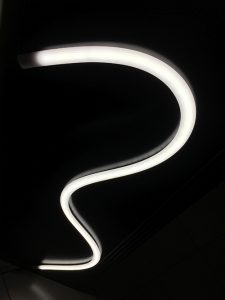 Diffused light is trendy among many designers and architects alike, and Zapet is meeting that demand with a new kind of LED lighting. For those who don't want it to look like a Christmas tree all year 'round.
"The inspiration to create this product came from a company making motor homes," says Zapet General Manager Vittorio Petri, who also heads the R&D department. "They wanted more flexible lighting for the furnishings, to follow the curves of the design."
Zapet's Luminor system is sustainability in vogue, diffusing the light in different ways. With several levels of transparency, it spreads the glow better. Made from 100% PVC, it has both the needed optical and mechanical properties, says Petri. But it took some doing.
"The main nut to crack was identifying a stabiliser able to keep the right level of transparency and at the same time avoid the yellowing of the product," Petri says. "Another challenge was determining the right thickness of the profile to maximise light diffusion, avoiding the Christmas tree effect that LED can have."
That way, Zapet can shape the lighting in the way designers want it, while providing good UV resistance. "An important selling point is that you can personalise each order with a minimum of investment," Petri says.
"And you don't confuse your guests into thinking Saint Nick is on his way tonight," he says with a wink.