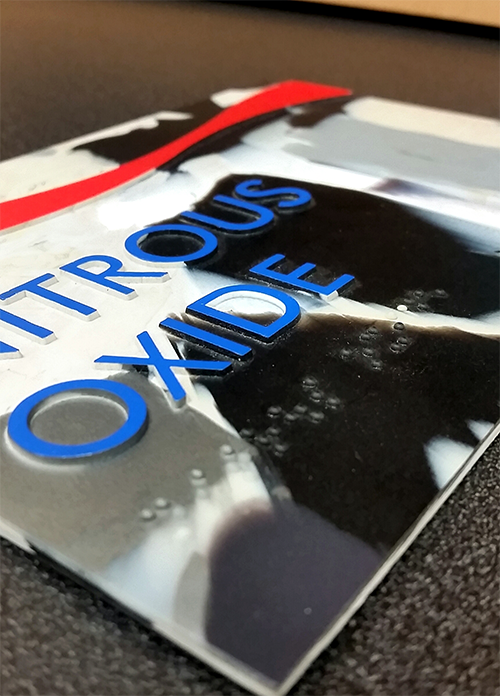 They used to be keyboards, printers, mobile phone casings and other electronic products, now converted into a second life. Encompass has devised a way to make signs out of 100% recycled material.
It starts with a sorting process: "We begin with pulverised plastics and manually screen those pieces to remove any remaining metal pieces. They are sorted by colour and type of plastic," the company says.
To reach the right malleability, the production team did a lot of thermodynamic testing. They decided on a compression moulding process at 160 degrees Celsius, and 4,000 p.s.i. for 7.5 minutes, to press the plastic pieces into a solid, single piece sheet.
The sheets are pressed into a heat-resistant mould that features the individual letters, characters, Braille or logo for the sign, which is then decorated with paint and vinyl.
Success didn't come easy for Encompass. It took two years of testing in their labs to refine a process able to be scaled up to mass production. The signs needed to be highly durable and brandable. The R&D team determined which types of plastics and colours blended the best together. They tested multiple heat/pressure/time factors to ensure a smooth, consistent finish.
"Signs can be complex, let's simplify the process," Encompass says on its website. With that new process, they did make it easier.