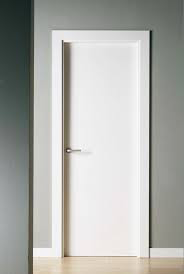 Spanish-based Granzplast knows well how hot and hotter weather can affect wooden doors. That's why it developed door profiles that look like wood but are made from PVC compounds, while also pursuing further efforts to make them more sustainable.
"We install these profiles in warm conditions where wood has a lot of problems with the water," says General Manager Salvador Benedito Piera. "We replace them with our profiles in plastics, and they're much easier to install."
Granzplast produces custom PVC compounds in rigid, flexible and black masterbatch, targeting a wide range of customers. And to further widen that base, Granzplast is working on new materials aimed at more sustainability, using more recycled materials.
In a recent blog, Granzplast notes that in the last few years sustainability has become increasingly important, including recent action to reduce the use of plastic bags and to make them more biodegradable. It also noted France's decision to require that new plastic products be made from at least 50% recycled material.
Granzplast is part of Spain's project BIO+, which aims to take the sustainability effort further as the government seeks new materials for industry. "The main objective of the project is to develop more biodegradable materials," says Piera.
Working with European research projects including CDT (Centre for Industrial Technological Development) and AIMPLAS (Technological Institute of Plastics), Granzplast has made progress.
"But it's a task that will never end, as we continue to innovate for our customers and for consumers," Piera says.