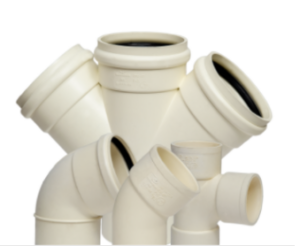 Making soundproof wastewater pipes, Molecor's Adequa subsidiary has been doing an overhaul of its production to make it more sustainable. That means more effective soundproofing made with less impact on the environment.
In the piping itself, "we focused our research on the acoustic performance of different minerals," says Enrique Diaz, Technology Manager at Adequa. "Availability, density and cost must be considered, but also the ease of transformation, compatibility with the resin, stability of the dry blend, toxicity and recycling aspects."
Adequa is also working to reduce electricity use, with dry-coolers, LED lighting and replacing an injector. Energy savings at the Alovera plant was nearly 10%. "We've also reduced the use of oil and absorbents as well as packaging through more efficient operations," says Enrique.
Adequa replaced fluorinated gas refrigeration with more modern equipment at its plant in Alcázar de San Juan, further cutting energy use. Molecor acquired Adequa in September 2021.