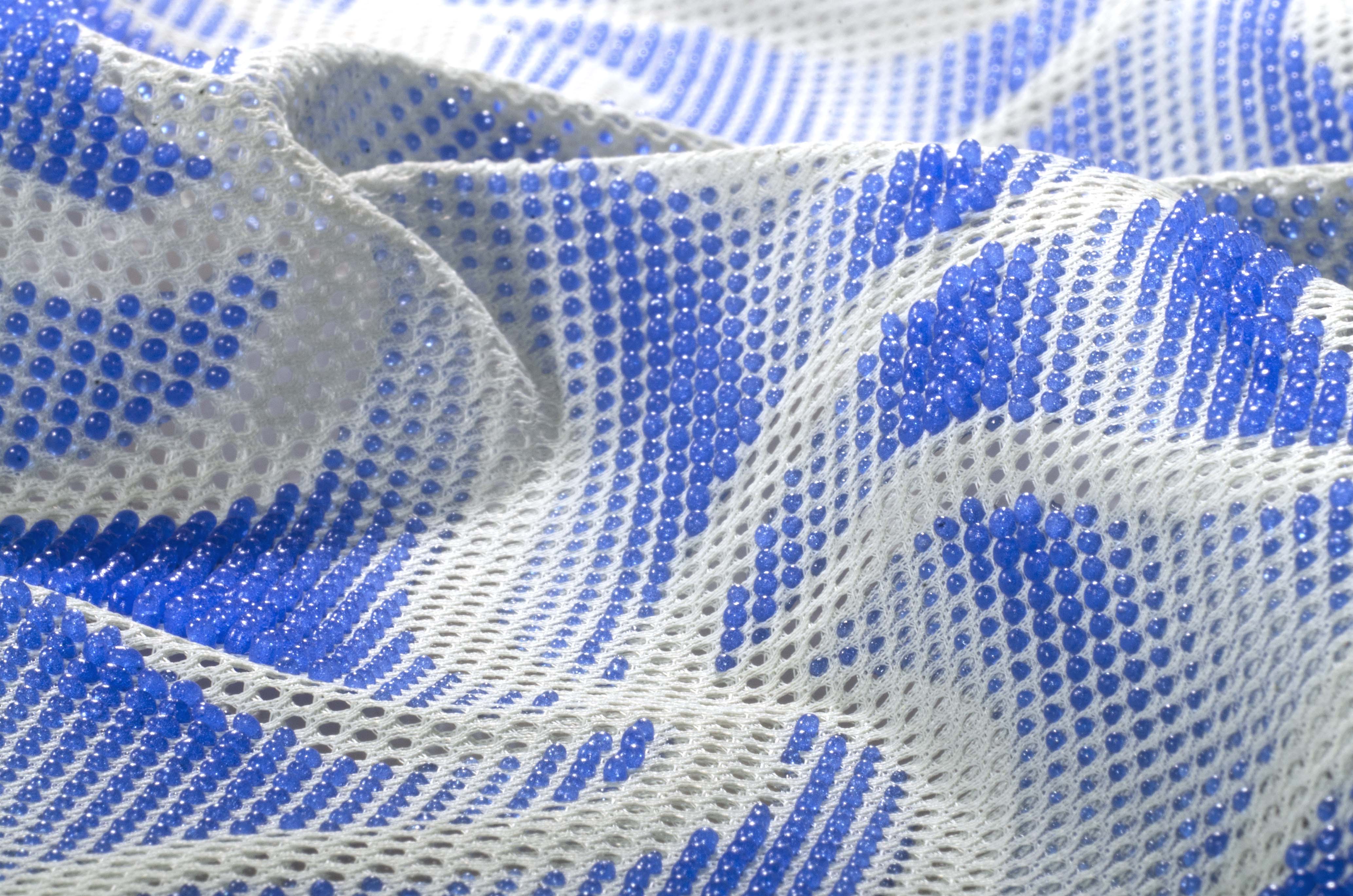 Backed by La Cambre School of Visual Arts in Brussels, award-winning textile designer Justine Pereira has created new PVC wall coverings by working with artists, technicians, suppliers and users.
"I watch the trends in the media, events and trade shows to develop new inspirations in design, materials and colour," Justine says. "I work with laboratories, industries and artisans. It's indispensable to have those links. That allows me to keep in mind economy as well as consciousness for the future."
That allows Justine to create wall coverings "that combine design, functionality and economical success," she says. "The innovation is ready to be industrialised according to the standards, the existing demands and market prices."
In her research, she improved her knowledge of innovative coating technology. "We studied all characteristics of soft PVC and came upon an aqueous solution that fit the objective. This collaboration was an invaluable experience!"
MATRICE limits VOC emissions in indoor air, it's light and UV resistant, fire retardant and complies with maintenance standards, Justine says. It's also waterproof and washable, with a non-slip surface that lowers acoustic reverberation.