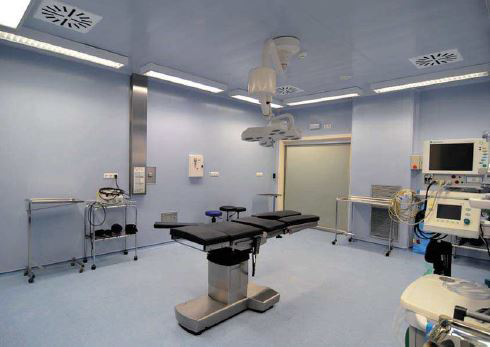 Don't expect health and food regulations to get any easier. La Viuda had that in mind when it developed its new Paradec PVC panels to maintain bacteria- and fungi-free environments. For starts, why not get rid of external silicon seals?
''We developed an airtight, silicone-free flexible seal,'' says Pedro Catala, head of La Viuda's commercial department. ''As a result, the exposed surface can safely come into contact with foodstuffs, since it includes a treatment that avoids bacterial growth.''
The secret? La Viuda combines three PVC materials – rigid, flexible and foamed. That includes a wide rigid PVC profile of 500 mm, coextruded with another layer of rigid PVC, and with a bacteriostatic gasket made of flexible PVC.
The gasket joins the two panels without the need for silicone as a sealing agent, which also makes it easier and quicker to assemble.
''We adjusted the extrusion process to create the right contact zone between profiles in order to create an airtight bond, while avoiding plate-out in the calibrator,'' says Catala.
Paradec S-500 panels are designed for a wide range of use, including food processing, dairies, bottling plants, bakeries, cool rooms, oil production, wineries, industrial kitchens, laboratories and hospitals.