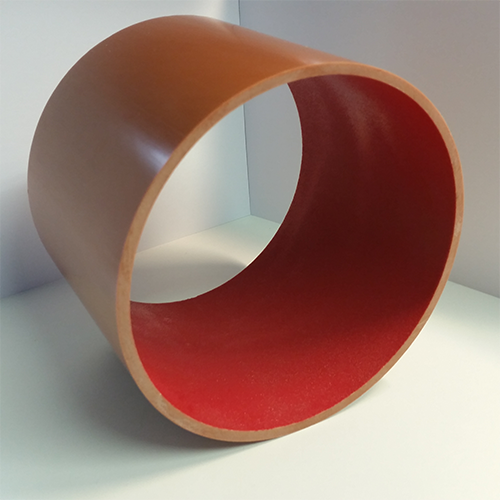 As a leading manufacturer of pipes and fitting systems for the construction, water supply, sewer, plumbing and irrigation sectors, Faraplan saw the need for this innovation. The objective: create more-efficient piping while making it with fewer materials.
"It's not what you see on the outside the counts", says Giancarlo Bau, purchase manager for Faraplan. The most important innovation is on the inside.
To make fluids move quicker through the piping, "we developed a new powder varnish that could be sprayed on the internal surface of the pipe at high temperatures during the extrusion process," Bau says.
But how to spray that varnish? With a special new nozzle "that can spray it during the extrusion process," Bau says. "It's positioned in the zone of the head of the extrusion."
Not an easy task, especially since the extrusion process occurs at temperatures of 200 degrees Celsius on average. But in so doing, there was another payoff.
"It's the same temperature you need for an epoxy coating to polymerise," Bau says. "In this way, the technique of fusion bonding is also activated, to obtain a layer with extremely high levels of adhesion."
As a result, the pipe has a longer life due to reduced wear of the internal surface because dirt cannot easily deposit. It also allows creation of thinner pipe, using fewer raw materials – more efficient and more sustainable. "That's win-win for us, and for our customers," Bau says.