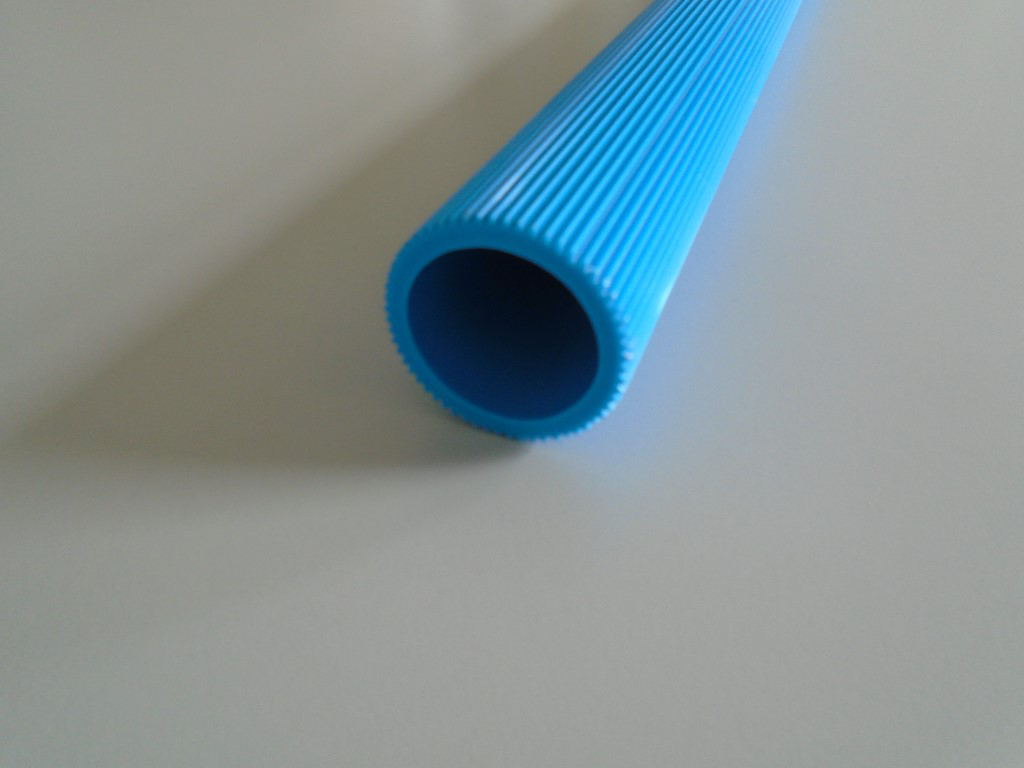 WKT, as it's known for short, has been in the business for more than 60 years, starting with PVC pipes and hoses for coal and salt mining. It's a very different world today , and the family-owned company has kept innovating with new products, like its lightweight pipe to dig wells.
"It's designed to enlarge the surface of the pipe," says Stefan Depmer, Head of Technology & Operations at Westfaelische Kunstofftechnik. "That provides better protection against gravel and other potential hazards."
As part of its made-to-order production, WKT developed a tool to extrude the ribbed pipe with extra strength.
"As PVC, the pipe is much lighter, easier and more rapidly installed," Depmer says. "That can help to slash the cost of shipping and assembling it."
WKT has expanded its potential to manufacture a variety of pipes. Last year it unveiled a production line that can produce polyethylene pipe up to 630mm wide.
WKT will be showing off its wares at IFAT 2018 in Munich, from 14-18 May, billed as the world's leading trade fair for water, sewage, waste and raw materials management. Among the highlights: environmental technologies for the construction industry.