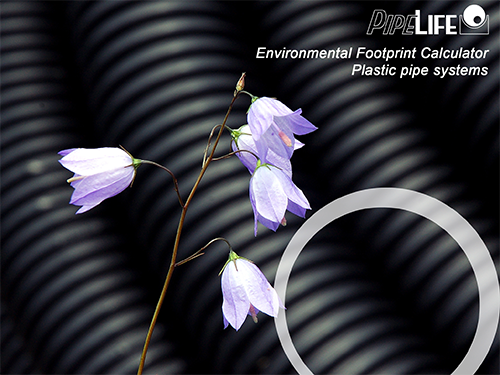 How to make sure your PVC and other materials meet environmental standards as well as your customers' expectations? Pipelife has developed an app that crunches your data through a lifecycle assessment and produces an Environmental Product Declaration.
Pipelife doesn't take all the credit, though it had the long-term vision to leverage the power of the digital revolution to create the app.
"As an active member of TEPPFA, the European Plastic Pipes and Fittings Association, we commissioned an independent study to assess the environmental impact of a pipe system through a Lifecycle Analysis,"' says Oliver Bannert, Product Manager for In-house Systems and Sustainability at Pipelife.
"Through an LCA you can determine the advantages, including on CO2 reduction, with plastic pipes. And with our EPD calculator we can make those results visible in a simple, hence easily understandable way," Bannert says. "The app's LCA includes extraction of raw materials, production of materials and the product itself, the construction, use and end-of-life treatment."
Another advantage: reduced paperwork in demonstrating a product's sustainability, and compared to other materials. ''This was the easy way to show the results anywhere and everywhere, always updated and always correct,'' he explains.
It was a challenging  task to devise the first app. "It was not easy to create a simple program / app that can work on different systems with simple functions," Bannert says. Now the app covers 18 EPDs in various product applications, more EPDs will follow, and the app will be updated.
"Sustainability is important to all of us," Bannert adds. "Let this be our little Pipelife gift to the world – we can make it a better place."
The app is available both in iOS and Android. To download the app from the App Store use the following link: https://itunes.apple.com/cv/app/pipelife-epd-calculator/id989794425?mt=8