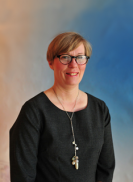 Lena Johansson
Lena Johansson is a Senior Advisor at The Natural Step with 20 years' experience in the field of sustainable development. She has worked with senior managers and operational teams in a variety of industries including construction; real estate; energy and chemistry; food & agriculture; clothing; and financial services. Lena joined The Natural Step in 2001 and has been instrumental in developing and implementing applications of The Natural Step´s approach for the business sector. She has been responsible for business development and managed a variety of partnerships. Lena holds a BA from Stockholm University School of Economics with focus on sustainability in the business sector.

Keith Watkinson
Keith read physics at University and after completing his PhD he did post doctoral research with the late Professor Mike Bevis at Liverpool University, researching the relationship between microstructure and dynamic fatigue properties of polypropylene. He has spent his career in the polymer industry and has been involved in various aspects of plastics technology including evaluating flow analysis simulation software and developing plastics materials selection systems. Keith was involved in consultancy projects covering part design, production, assembly and failure analysis. Within industry Keith also established a Plastics Technology Centre in the UK and set up a technical service team to support customers in the healthcare, packaging, automotive and engineering sectors in the UK and Eire. He joined the automotive sector to work on new materials developments for automotive interiors covering the testing, validation and failure analysis of plastics, rubbers, leather, textiles and paint. In October 2103 Keith joined IOM3 and was heavily involved in the Materials KTN as Sector Leader for the Polymer Group. From April he has worked as a Materials Adviser within the Institute's materials Information Service and also acts as an interface between the Institute and various Societies and Boards.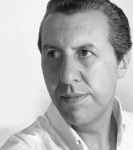 Riccardo Giovanetti
Riccardo Giovanetti works as Design Director for several international firms. He designs temporary exhibitions for important museums and galleries as Triennale in Milano; Danish Design Centre in Copenhagen; Living Design Centre in Tokyo; and Musée Des Arts Décoratifs in Paris. As an architect he has designed several important architectures and private interiors in France, Italy and Portugal. He has won several awards for his exemplary design works. Some of his design works have become a permanent feature in various exhibition halls. He is a visiting professor at ISAD - Istituto Superiore di Architettura e Design and SCP - Scuola Politecnica di Design in Milan.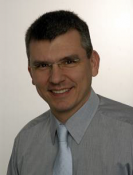 Martin Baitz
Dr. Martin Baitz graduated in Chemical Engineering and until 2002 was Research Engineer and Head of Department at the LCA-Department IKP at the University of Stuttgart. From 2003 until 2010 he was Director Process and Material Sustainability at PE INTERNATIONAL, Germany working as Consultant mainly in the chemical, plastics and automotive industry. Since 2011 he is Director Content of thinkstep AG (formerly PE INTERNATIONAL AG). He is responsible for Management, Development and Innovation of the GaBi Databases and Content of thinkstep AG. He is member of German LCA standardisation body AA3 of DIN and country representative of Germany in the ISO framework and he is Co-Editor of the International Journal of Life-Cycle Assessment. Dr. Baitz is further a leading member in UNEP /SETAC Life Cycle Initiative of United Nations Environment Programme (UNEP) and the Society for Environmental Toxicology and Chemistry (SETAC).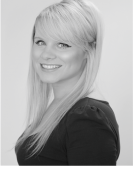 Leanne Taylor
Leanne Taylor is Group Editor for the plastics division of Rapid News Communications Group, a publisher of leading B2B magazines, media and events. She is responsible for the management, development and direction of titles including British Plastics and Rubber (BP&R), European Plastic Product Manufacturer (EPPM), Middle Eastern Plastics (MEP), as well as Interplas, the leading trade exhibition and conference for the UK plastics sector. Alongside her role as Group Editor, Leanne also holds the position of Conference Manager for Interplas, as well as Head of Women in Plastics (WIP), an industry initiative and networking platform she personally launched in 2014.